Sazerac Bar Wins "Best Boutique Bar" at the QHA Awards for Excellence 2017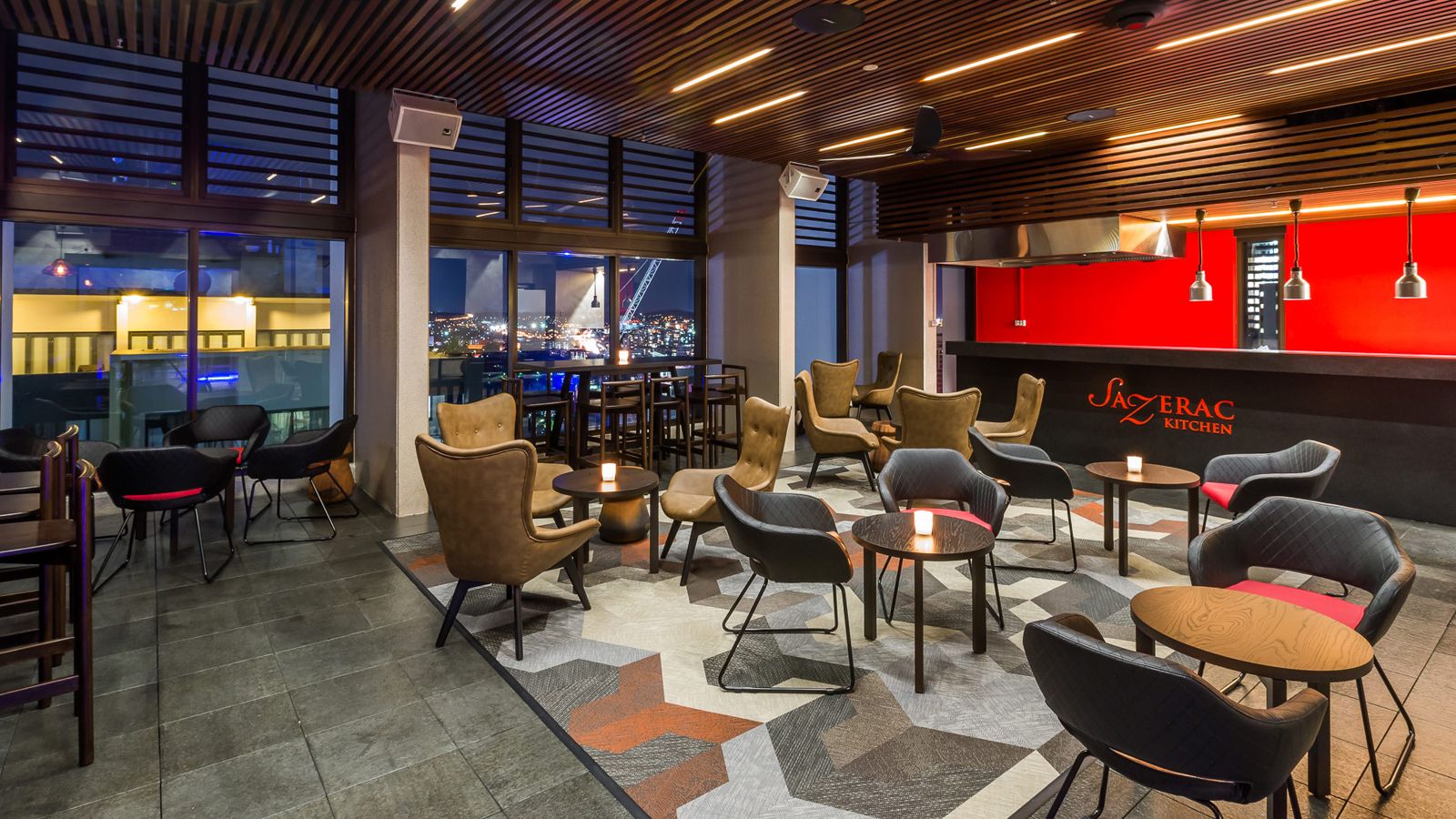 Sazerac Bar won 'Best Boutique Bar' at the 2017 QHA Awards for Excellence held on 5 October 2017 at the Brisbane Convention and Exhibition Centre. This is Sazerac's first accolade since opening its doors in April 2016. The "Best Boutique Bar" award recognised Sazerac for its outstanding customer service, knowledgeable staff, unique ambience, creative cocktails and extensive food and drink options.
"The Sazerac team and I are so thrilled to have won the "Best Boutique Bar" QHA Award, this shows the team's commitment to providing exceptional customer service and their relentless pursuit of perfection in all aspects. For example, the team have been working tirelessly on seasonal cocktail degustation menus and refining their techniques to take guests on a culinary journey, I'm so proud of their hard work and dedication," says Brad Mercer General Manager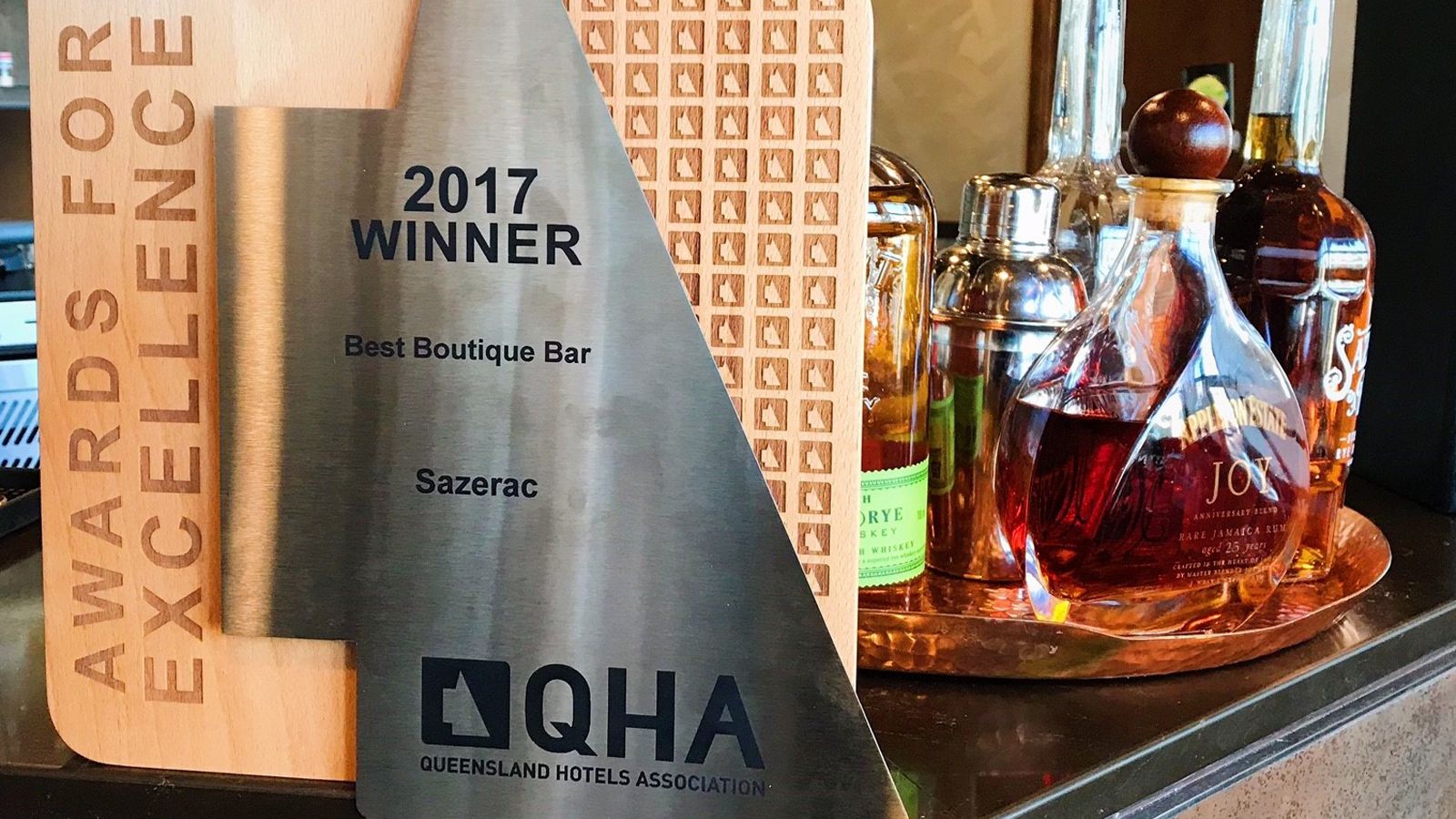 The annual QHA Awards for Excellence program provides a forum for the public recognition of excellence in individual and group achievement by Queensland hotels. In doing so, the program encourages the pursuit of higher standards of service, presentation and trade practices within the industry.
Sazerac is a bar 30 levels above street level, far from the madding crowd; a bar that offers considered, curated and crafted concoctions – some stunningly simple, some simply stunning.
Located on Level 30, 99 Mary Street, Sazerac applauds the forefathers of mixology in the centre of Brisbane's CBD, as the city's highest bar.
Media Contacts:
Michelle Scott
E: michelle.l.scott@westin.com P: +61 7 3164 4033
Li Ann Loo
E: liann.loo@fourpoints.com P: +61 7 3164 4030
Marriott International, Inc. (NASDAQ: MAR) is based in Bethesda, Maryland, USA, and encompasses a portfolio of more than 6,000 properties in 30 leading hotel brands spanning 122 countries and territories. Marriott operates and franchises hotels and licenses vacation ownership resorts. The company also operates award-winning loyalty programs: Marriott Rewards®, which includes The Ritz-Carlton Rewards®, and Starwood Preferred Guest®. For more information, please visit our website at www.marriott.com, and for the latest company news, visit www.marriottnewscenter.com. Connect with us on Facebook and @MarriottIntl on Twitter and Instagram.